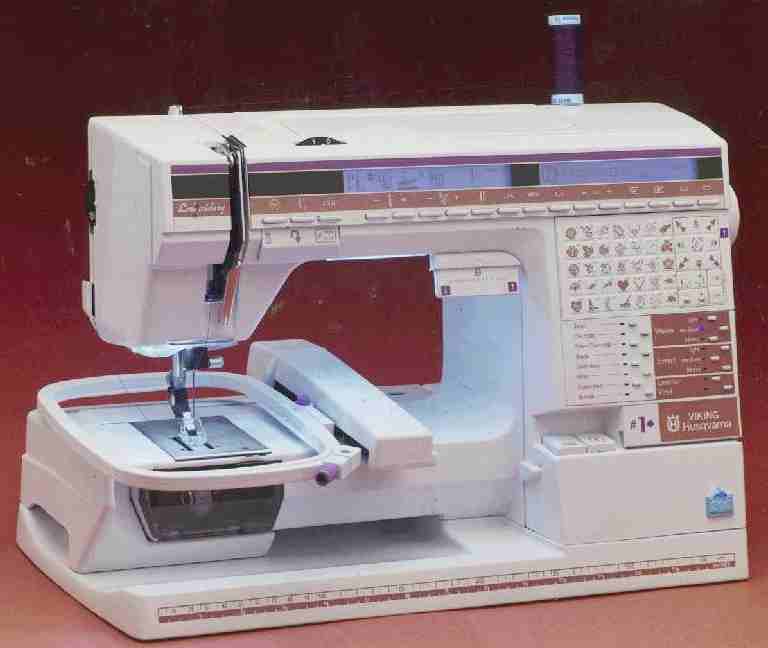 Mom is very proud of her sewing machine. She thinks it the best sewing machine ever made. Yesterday we went to Foam and Fabric Outlet. I told her I would make a little bag for the front of her walker (it is the Cadillac of walkers, four wheels , hand brakes, a little seat, a basket)
"What kind of fabric do you want, Mom?"
"Denim"
"Can your machine handle four layers of denim?"
"Of course, it can."
Today I got out the card table, the iron and cut out the rectangle for the bag. My intent was to sew the envelope, turn it right side out, and sew it together up the sides, make the gussets and attach it to the walker.
I am not a designer and I mis-calculated. Actually my design required a machine that could sew through eight layers. Hers couldn't do it.
"Well, there is a way to make the machine do it. I know there is. Here, if you lift the presser foot up you can get it under there and then it will do it."
"No, Mom, that isn't the problem. The machine isn't powerful enough. I don't want to damage the machine. "
"Yes it is, I know it will do it."
"Nope, this project is done. I am not going to risk damaging a 20 year old computerized sewing machine."
She protested some more, but there was no arguing with a sextagenarian. Never mind that she is a nonagenarian and trumps me by 33 years. I have a new found POWER in my seventh decade.
"I will take it home and finish it and send it back to you. "
So then I went to a different project with totally different fabric. I changed the needle and re-threaded the machine. I had a terrible time with the tension. Big loops on the bottom no matter how high I set the tension. I tried increasing the pressure on the presser foot, no better. I tried changing from medium to light setting on fabric type. It was not working at all.
"How do you change the thread tension, Mom?"
"I can't remember, look it up in the manual"
Finally I just gave up and re-threaded the machine and VOILA. Nice stitches.
I really don't like this machine. It was summarily an unpleasant sewing experience. I finished the three projects and put the sucker away. The photo above is taken from the internet. If I can get to it tomorrow I will take a photo of hers. Busy day planned tomorrow. Lots of errands and then of course, dinner with the ladies. (I believe that I bring the average age at dinner down by at least one decade, if not two)